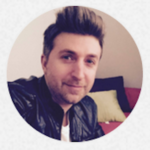 For questions and support please send email to chris@completegamesystem.com
Hey guys, it's Chris Sixty. The term "60 Years of Challenge" means making a life long commitment to improving yourself everyday. Our goal is to help you improve with women, relationships and all the other areas of your life.
You'll find some great articles and actionable advice here to help you along the way. I've also created a simple 3 system called  Automatic Seduction that lets you attract all of the women you desire.
Get started now by getting 60's Private Seduction Newsletter